Stumbling Toward Capitalism: The State, Global Production Networks, and the Unexpected Emergence of China's Independent Auto Industry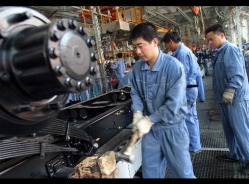 My dissertation evaluates the role of the state in late industrialization from the perspective of the Chinese government's effort to modernize the country's auto industry. The government's initial goal was to pair state-owned automakers with foreign automakers, hoping to one day create a national champion. Yet what was puzzling to me was how a number of small scrappy auto start-ups - including Chery, BYD, Geely and Great Wall - appeared to have overcome high barriers to entry
despite
the government's preferential treatment of state-owned firms. What I find is that while the central government's broader economic reforms have played an indirect role in creating the demand for cars in China, its specific industrial policies have actually been far less effective.
I argue that the emergence of China's scrappy start-ups was not the outcome of targeted industrial policies to enhance domestic competition, but rather the unexpected outcome of three sets of policies interacting with a shifting global business environment. The first set of policies, which govern foreign direct investment into the auto sector, succeeded in establishing a local production base in China but failed to transform state-owned automakers into national champions. This policy failure left the domestic market open to new domestic entrants. The second set of policies, which culminated in China's accession to the WTO, allowed independent automakers to raise capital, acquire technology, and hire management talent. The third set of policies, which were implemented at the local level, gave nascent automakers access to critical resources such as cheap land leases and government procurement contracts. Finally, the fragmentation of global production networks and the appeal of the large Chinese domestic market lured the world's leading component suppliers to China. Partnerships with foreign suppliers gave independent automakers access to sophisticated technologies and precluded the need to reinvent the wheel.
My research contributes to existing theories of the role of the state in late industrialization, as well as to the lively empirical debate over the limitations of China's decentralized and experimental policy making approach. My findings also point out the advantages and drawbacks of China's deep integration into global production networks, and the implications for the country's desire to become a hub of technological innovation. The data for my study was collected during nine months of fieldwork in China, where I interviewed more than eighty industry executives and government officials.
---